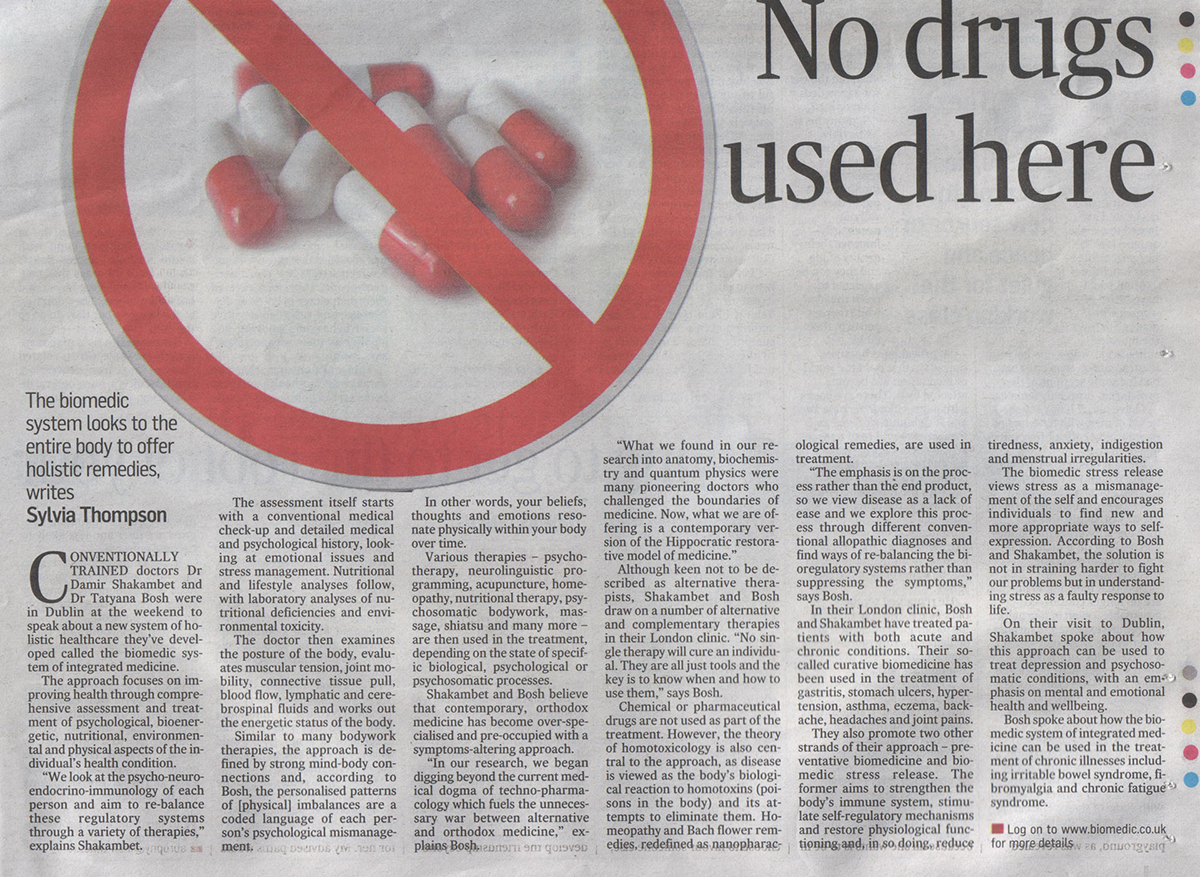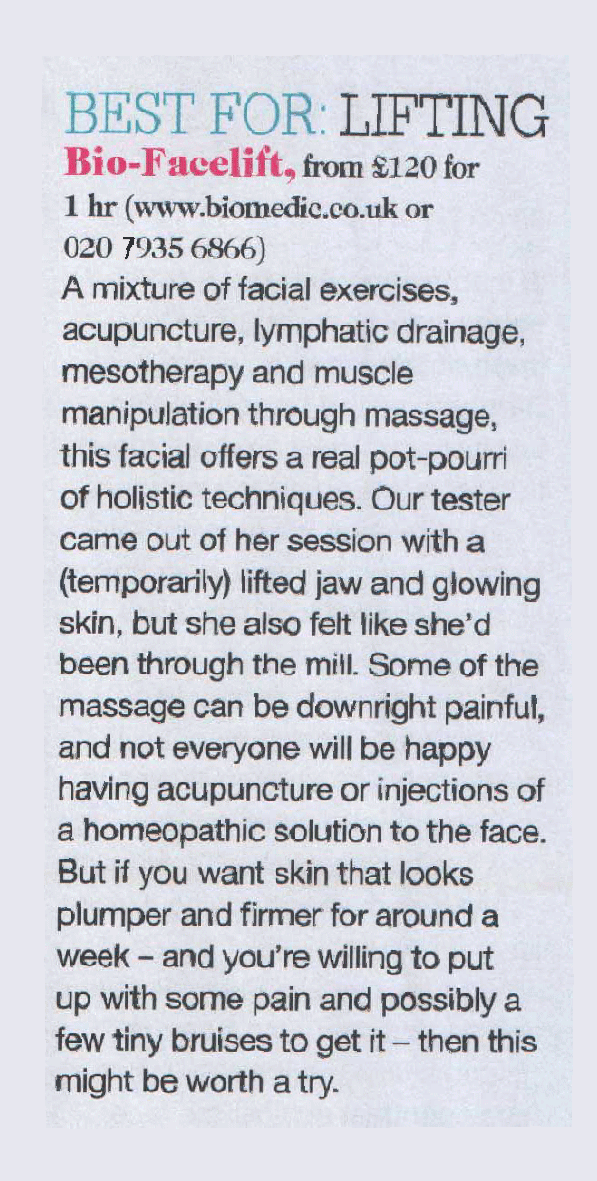 November 1999
Lucy Hawking: a system that integrates drug free therapies
case study
Gary Spratling, 38, is a camera operator who had suffered from chronic eczema for ten years before visiting the Bioenergetic Medical Centre in 1995.
He says: "My eczema had been getting worse despite all the people I had seen about it. I used to go to a Chinese doctor, who would make me all kinds of medicines that would suppress the eczema for a while. Five years ago something triggered it and it got much worse. I spent thousands of pounds on homoeopathy, acupuncture and skin therapists, I went on a diet, which involved eliminating wheat from my diet, and I was put on a huge course of steroids. I went down to nine stone and lost 60 per cent of my hair. I couldn't even shower - it was like being burnt. I looked like the Singing Detective".
"I was working on the Muppets film when I collapsed. I had to have several weeks off work. My consultant said that I had to take a further course of steroids, be on a drip in hospital for two weeks and that I'd be on medication for the rest of my life. But my body had rejected the steroids before and I don't think I could have taken any more. Some friends mentioned Dr Shakambet. I had tried every one in the country and thought I might as well try Biomedic too".
"During a three-hour discussion, Biomedic doctors said we can cure this but it will be hard. It's not eczema you've got to deal with, it's Gary. The outside is giving alarm bells that there's something wrong inside. They said the eczema would get worse and that it would come out through my eyes".
"I saw them intensively for three months, twice a week. I wasn't working during this time so I would go to London to see them and come back and lie in bed and weep. During the sessions, I would have homoeopathy, cranial work, acupuncture and massage. Eczema did get worse and I got shingles in my eyes. But after that, I started to get better. After about 18 months I went on holiday with my wife to Cornwall, where I went into a huge dip. The following day I was so much better and that was the turning point. My eczema steadily improved until it disappeared. For a while, I returned every three weeks and now I see them when I want to and have just massage or maybe up to four needles, where before I would have had 20 to 30".
"What they did was to take away the layers of problems that over the years had built up; like peeling an onion, until they got to the core where they could make a difference. You have to go deep down, back 10 or 20 years, to the root of the problems that triggered the chemical imbalance. I believe it was that faulty build-up that gave me eczema. Now if I have an itch, I know how to deal with it myself to make it go away. I don't even get colds."